Last week, we covered why a social media competitive audit can help you prospect and sell products online. While this blog post mainly covered the process behind our competitive audits and the need to stay ahead of other businesses in your respective marketplace, there are many more reasons why you should take a look at your competitors online. Below are two additional reasons to monitor competitors on social media. To get started, a social competitive audit can help your business learn more about customer service and potential for growth through social media.
Assessing your audience: Their customers are (or could be) your customers, too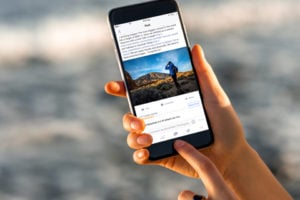 When you think about the companies in your competitive set, it's important to ask why you've chosen them. We've worked with companies that pick competitors all across the board — those who they compete with now, those who they overlap some products with and those who they want to be. From an analysis standpoint, this is important. If you know who you want to be in the end, setting appropriate strategies for monitoring competitors on social media can help you get there. But it's also important to be realistic. A local company that wants to be a national company is a fine goal to have as long as it's attainable. If your team can't get there, comparing your company to a national competitor doesn't make sense. While you can build strategy alongside those larger brands, focusing on who you can compete with will help you (or your agency) design strategies that bring in leads quicker. We even use software to help us qualify leads for businesses.
Potential for growth: You can serve their customers better and grow the relationship
Customers need to be tempted to sway from products they're loyal to. Customer service is one area where they can be easily swayed. If someone is brand loyal but the company they're loyal to lacks the service they want, this is a perfect opportunity for you. Additionally, if you know that your products are a better fit for their customers, understanding how you can express that is crucial. We'll help you identify how to do that in our audit. We assess how brands respond to feedback and how quickly customers' needs are met. From there, it's easy to understand how their customers can also be intrigued by what you do and how you can stand out and be considered in a set of options. Monitoring competitors on social helps you learn from them. In doing so, you'll be able to offer their customers something new (and potentially better). Once you know what you can do better, you can build messaging around that key point. And knowing which products you can sell to keep them coming back will build those customers into advocates—and keep them around.
Is your business ready for a social media competitive audit?
Let's talk details. Fill out the form below and we'll give you a call to discuss how a competitive audit can help you not only monitor your competitors on social, but get new ideas and form

strategic

messages that get your products noticed.