When I first learned about our Door Dash credits, I was so excited! This unique benefit of monthly credits for lunch or dinner provided a free pass to try all the restaurants and foods I normally wouldn't. It opened my eyes and stomach to all the delicious food Sioux City, IA, has to offer.
After a couple of weeks, the idea of a competition was brought up and the Food Battle was born. The rules are simple —everyone orders the same food from different restaurants. Each submission receives a score based on taste (1-10 pts) and presentation (1-5 pts). The winner with the highest total score gets unlimited bragging rights and a belly full of yummy food.
Continue reading for the winners and play-by-plays of our favorite food battles.
Using DoorDash Credits With Purpose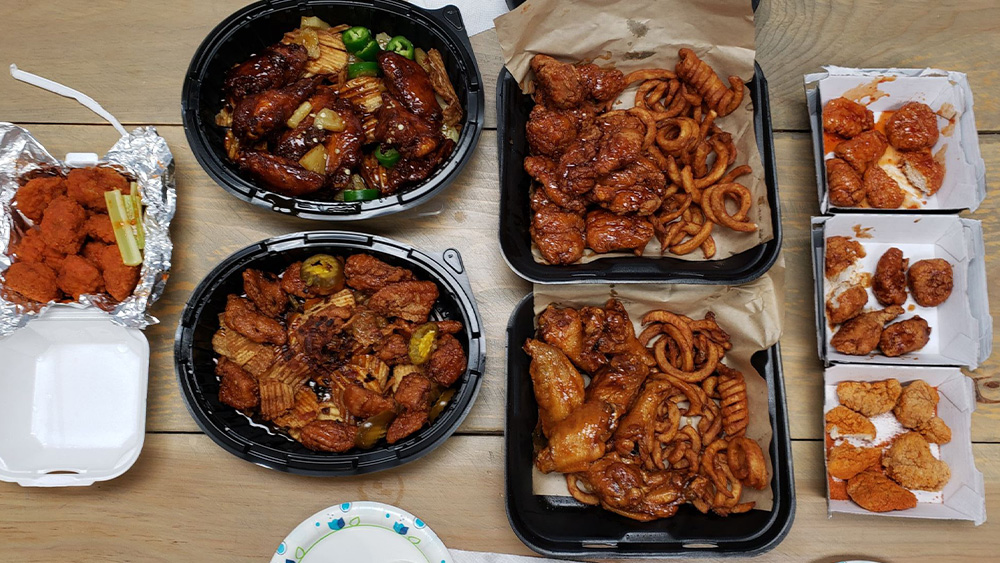 The chicken wing food battle was one of our favorite battles because of the sauce variety. Plus, it's super easy to split wings between co-workers.
Here's who won and what everyone ordered:
As a critical side to any food, finding the best fries in Sioux City was next on our list. To increase the stakes, we allowed loaded fries into the battle arena. Would they crush the competition or would the classic fry hold its own?
Here's how the battle went down:
Isaac ordered sweet potato fries from Four Brothers
Desi ordered truffle parmesan fries from CRAVE
Catelin ordered fully loaded fries from Toasty Buns
Jesse ordered buffalo blue cheese fries from Toasty Buns
Jessica ordered Texas cheese fries from Chili's
"I wanted something that would hold up through the delivery process. I wasn't about it to lose on the basis of heat/texture and sweet potato fries seemed like the most strategic choice in that regard." - Isaac
The competition was so fierce, there was a three-way tie between Desi, Isaac and Catelin. To choose the winner, points for just taste were calculated.
Queso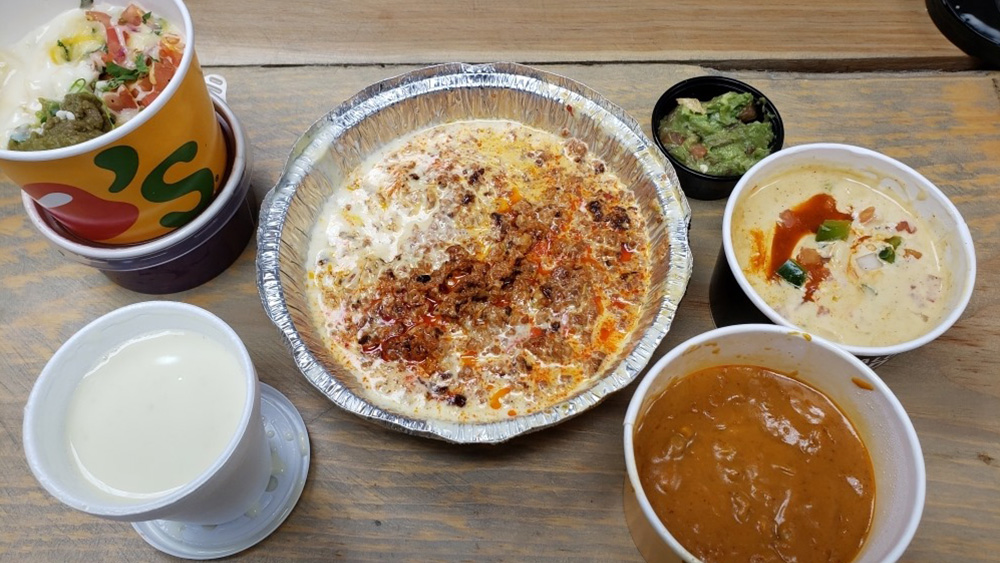 Whether it's a huge plate of chori pollo from La Fiesta Charra, tacos from Taqueria La Juanita or a burrito from Qdoba, Mexican food is our go-to lunch. When ordering Mexican food, you always get chips. What goes better with chips than queso?
Here are our queso entries:
"Going into this competition, I knew I needed a queso that could hold its own and came from an authentic Mexican restaurant. Mi Familia's queso stood out to me because it had a variety of cheeses, very few vegetables and lots of chorizo." - Desi
Burgers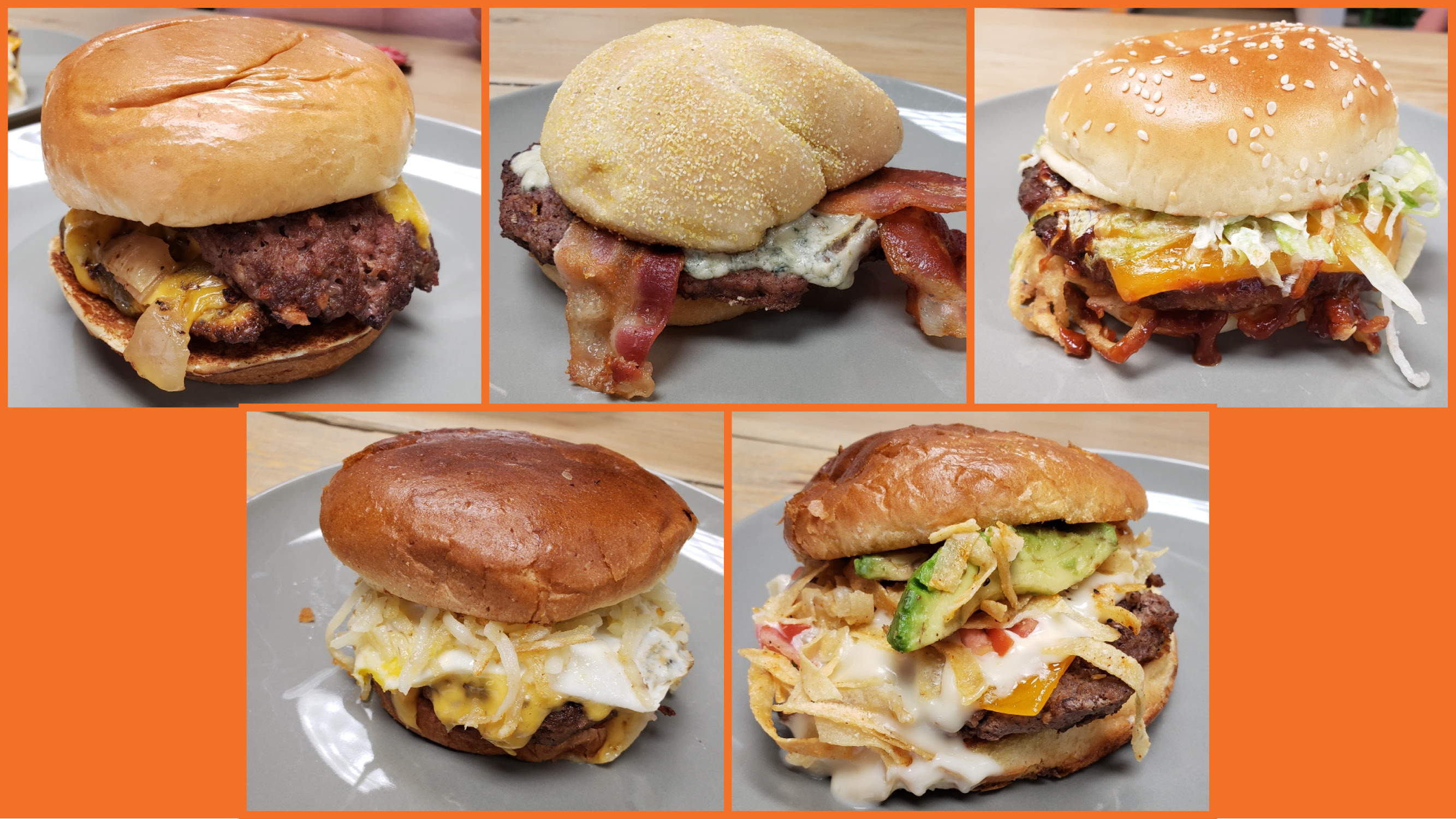 Splitting a burger 5 ways required some geometry skills, but we figured it out! This battle made it on our favorites list because each person chose their all-time go-to favorite. It sparked fun dialog on how toppings can make or break your burger.
Here's how the burgers compared:
"I tried to appeal to our food preferences, so cheese and more cheese seemed like a sure bet. I had been close in a couple of the other food categories, so it was nice to finally secure a victory." – Catelin
With Great Benefits Comes Great Culture
The food battles have created a unique and fun opportunity for me to enjoy my favorite foods while trying something new. In addition to a happy belly, I've bonded with my co-workers over our dislike of blue cheese and love of Chili's ranch. Keep an eye on our social channels for future battles.
I'd love to hear your suggestions on what Sioux City food to try next.